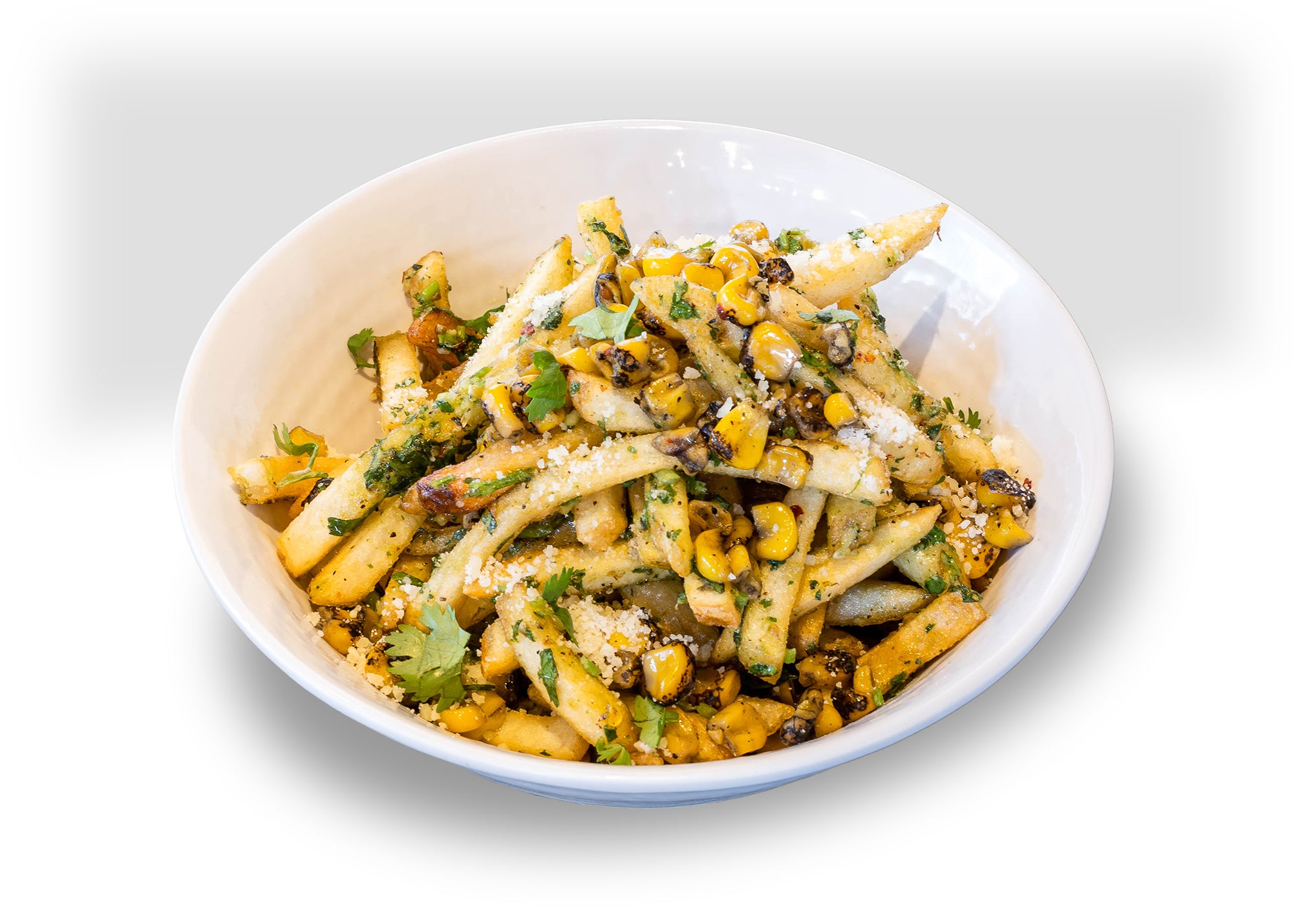 Chimichurri Parmesan Fries
Our Chimichurri sauce with fire roasted corn and Parmesan cheese over golden-brown French fries, for limited time only!
close
Chimichurri Parmesan Fries
Nutritional information provided about our menu items is based on California Fish Grill's standardized recipes, representative values provided by suppliers, analysis using industry standard software, published resources, and/or testing conducted in accredited laboratories, and are expressed in values based on federal rounding and other applicable regulations. A number of factors may affect the actual nutrition values for each product, such as variations in serving sizes, preparation techniques, ingredient substitutions, order customization, product testing, new recipe testing, sources of supply and regional and seasonal differences. Due to these factors, California Fish Grill cannot guarantee the complete accuracy of the nutritional information provided.2,000 calories a day is used for general nutrition advice, but calorie needs vary.1,200 to 1,400 calories a day is used for general nutrition advice for children ages 4-8 years and 1,400 to 2,000 calories a day for children ages 9-13 years, but calorie needs vary.